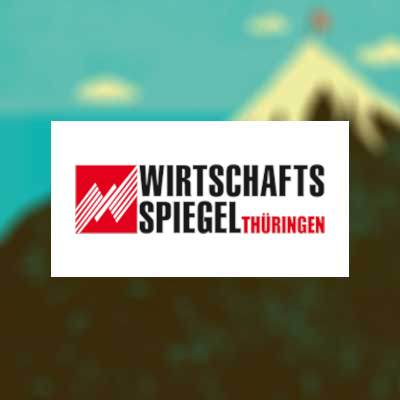 In 2005, the first Wirtschaftsspiegel Thüringen was published under the title: "We create connections". More than 15 years later, the publishing house is the regional market leader and an important platform for B2B business communication in Thuringia. In 2008, the publishing house also remained true to its motto with the first issue of its career orientation magazine "WiYou.de- Wirtschaft und du" (Business and You) and has been connecting training companies with students ever since. 
In the meantime, "WiYou.de" has become the leader in its segment throughout Thuringia and has also been able to establish itself as a teaching tool for career-oriented instruction.
In 2015, founder Jürgen Meier and successor Juliane Keith initiated the generational change in the company. A succession process lasting several years was designed to prepare everyone involved in detail for the coming change in leadership. Keith joined the publishing house in 2006 as a management trainee and quickly developed a sense of the importance of independent information for young people when choosing a career. From 2013, she worked as an authorized signatory at the publishing house.
Our Managing Partner Christian Wewezow supported Juliane Keith as a sparring partner during the succession process. Together they developed ideas for the future as a media company, strengthened team development and introduced organizational processes. "The succession consulting with Christian Wewezow prepared me well for my new role as successor and shareholder. Initiating the succession early on and approaching this change with foresight helped everyone involved. The external view of the company was particularly valuable. I am grateful to Christian Wewezow for his competent and situation-oriented support during this time," emphasizes Juliane Keith.