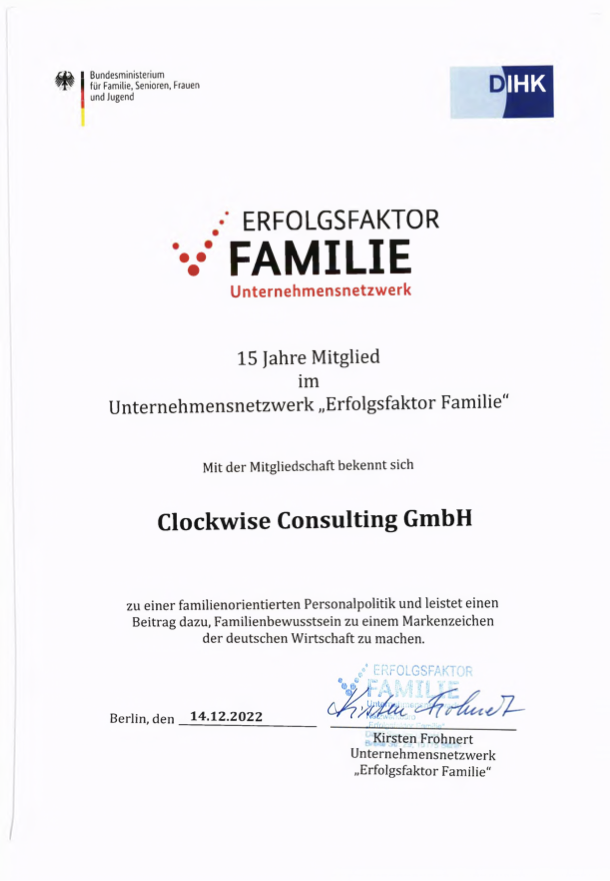 The shortage of skilled workers will present German companies with considerable challenges in the coming years. This is forcing family businesses and SMEs in particular to develop new strategies for attracting qualified specialists, as corporations with strong employer brands can attract specialists more easily.
For owner-managed and family-run companies, the family as a success factor will therefore become even more important in the future. Knowing the needs of young professionals and establishing appropriate structures in the company will help to acquire skilled workers. One important aspect for young professionals is the ability to combine work and family life. This can include the possibility of flexible home office, continuous support for parents, and offers for children and family.
We have been a member of the "Success Factor Family" corporate network for 15 years now and are committed to improving the compatibility of family and work, both internally and externally with our customers. Since then, we have been pleased to see great progress in medium-sized and family businesses.
We are already looking forward to the next few years with anticipation!